The mission of The Outside Foundation is to get kids outside and preserve the environment.  I have worked with the Foundation since it's founding in 2014 - both in a marketing role and as a contributor to the big picture planning and direction of the organization. The Outside Foundation runs a science-based field trip for 7th graders called Kids in Kayaks. Students kayak for half the day and do hands-on dockside activities for the other half.  Kids in Kayaks has grown from 400 students participants a year in 2014 to over 900 today. The Foundation's other signature program is the Community Based Oyster Shell Recycling program, which has collecting over 100 tons of oyster shells and has built 6 new oyster habitats. The Foundation hosts several events through the year, including clean-ups on water and land. During my tenure with the Foundation, it has grown steadily and significantly in both funding and impact. 
KEEP THE BROAD CREEK CLEAN FESTIVAL
This annual event is for families to come out to the park and interact with local eco non-profits and businesses. The promotions for these events have been centered around bold, colorful illustrations that appeal to kids and adults.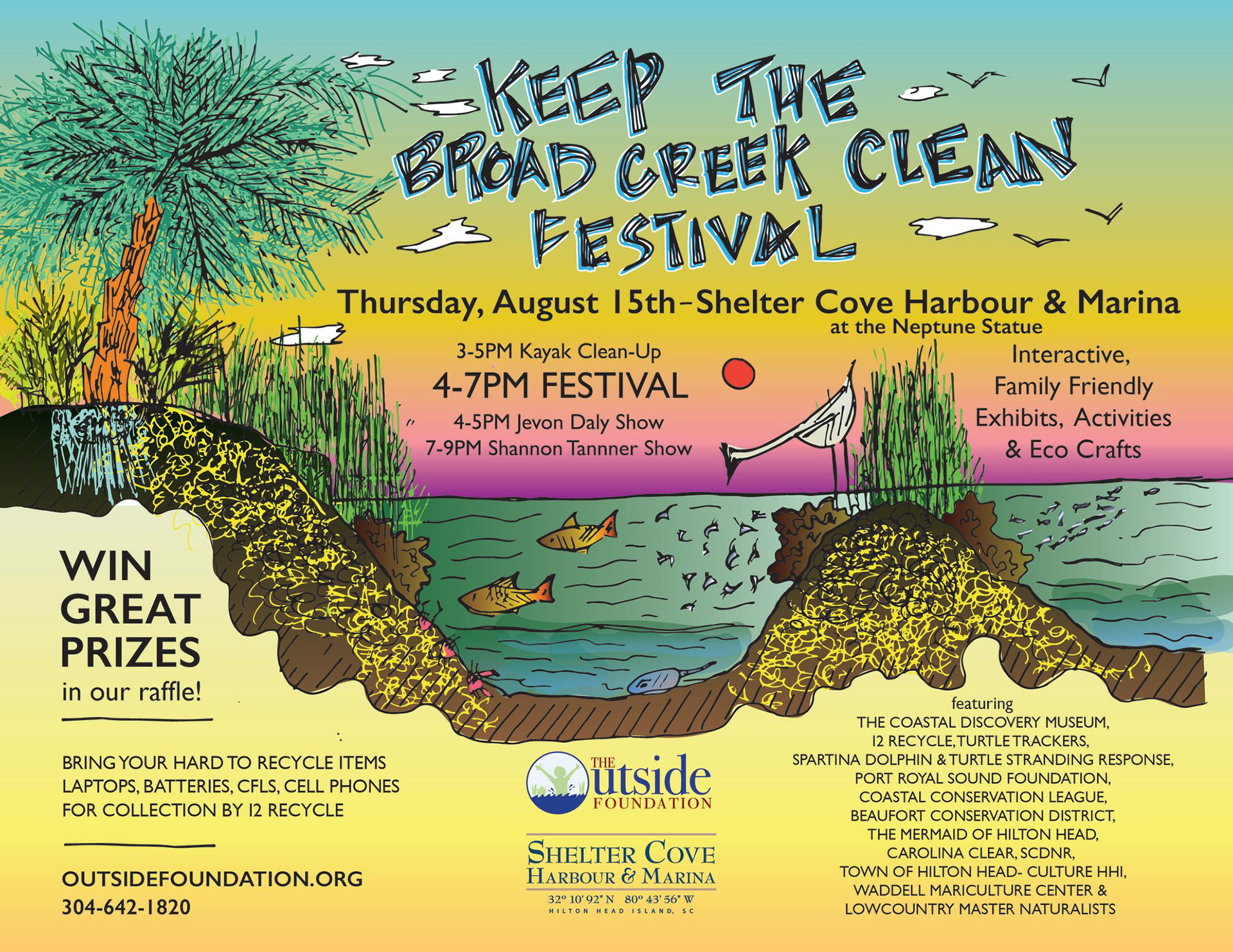 LOWCOUNTRY BOIL PADDLE BATTLE
The Outside Foundation hosts an annual kayak and paddleboard race that attracts both elite competitors who travel to the event and curious locals just looking for a fun day on the water. In 2022, I redesigned the logo using a character I conceptualized and illustrated - a shrimp paddleboarding in flip flops (the event is sponsored by OluKai footwear). The design was used in all promotions for the event including print & digital ads, websites, emails, swag, apparel, and video.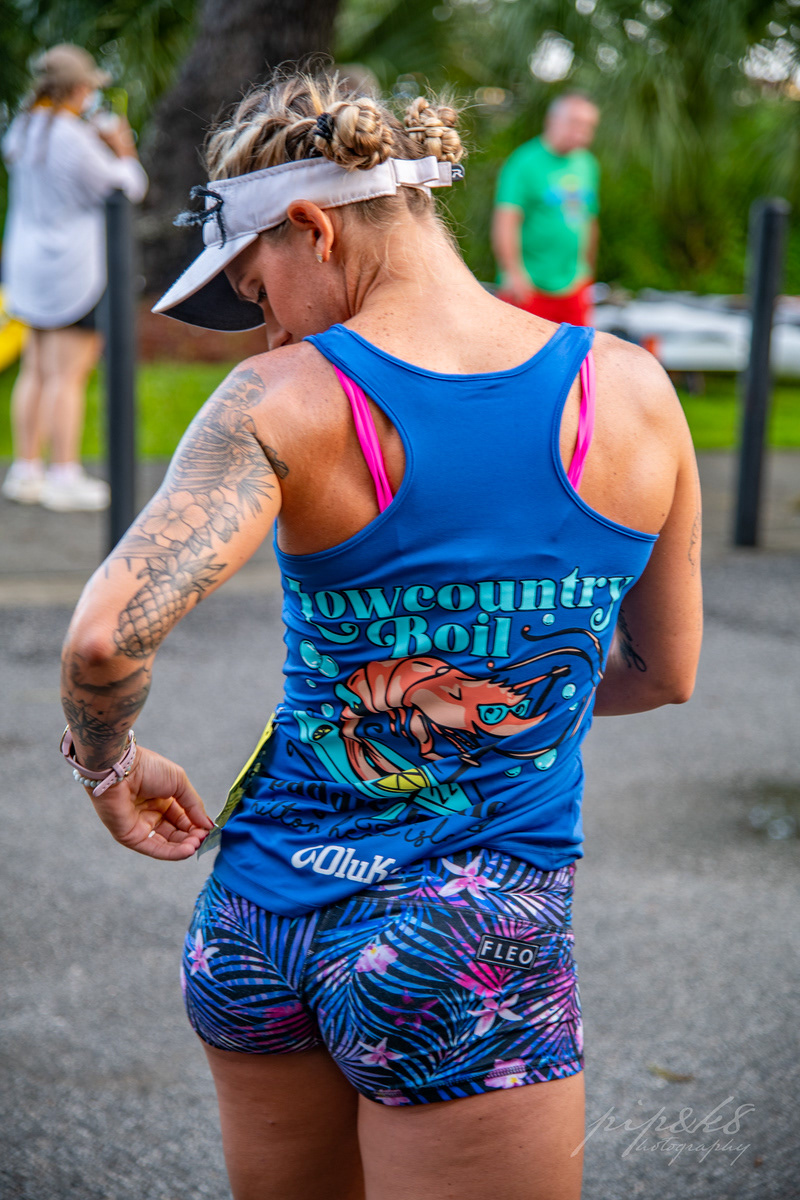 OYSTER TRAILER
The Community Based Oyster Shell Recycling program necessitates a lot of hauling oysters around - from events and restaurants to collection sites, on to boats and off to a habitat build site. Through grant funding The Outside Foundation was able to purchase a trailer to move all that shell around. After pricing out wraps, I decided just to paint it like a mural, which is far more memorable. It is now an expected site at any local oyster roast!