TOWN OF HILTON HEAD BEACHES - TRASH BASKET TREES - 2022
CHARLESTON POUR HOUSE MURAL COMPETITION - 2022
My design was accepted to participate in this annual competition and I painted the mural over the course of five days.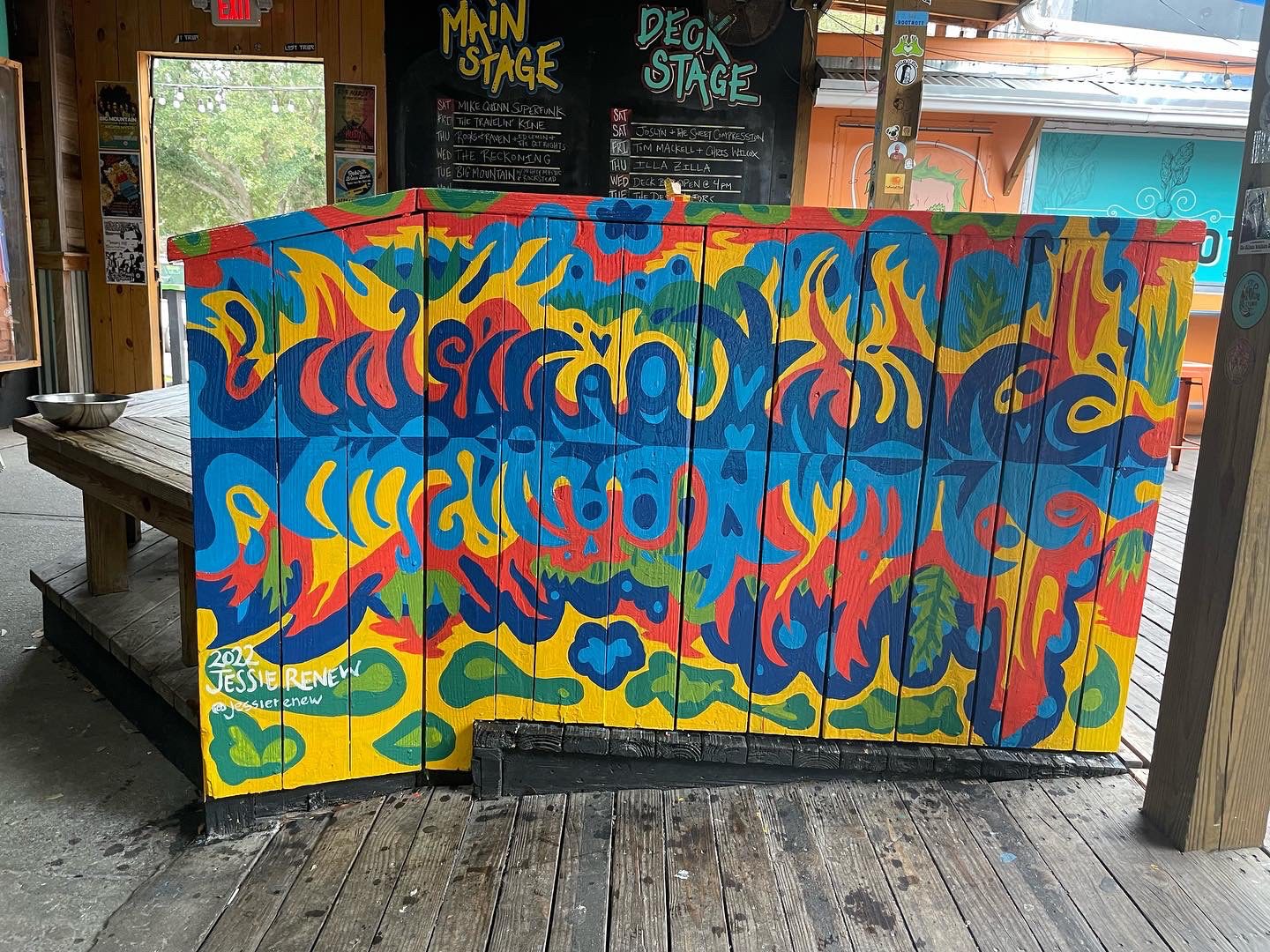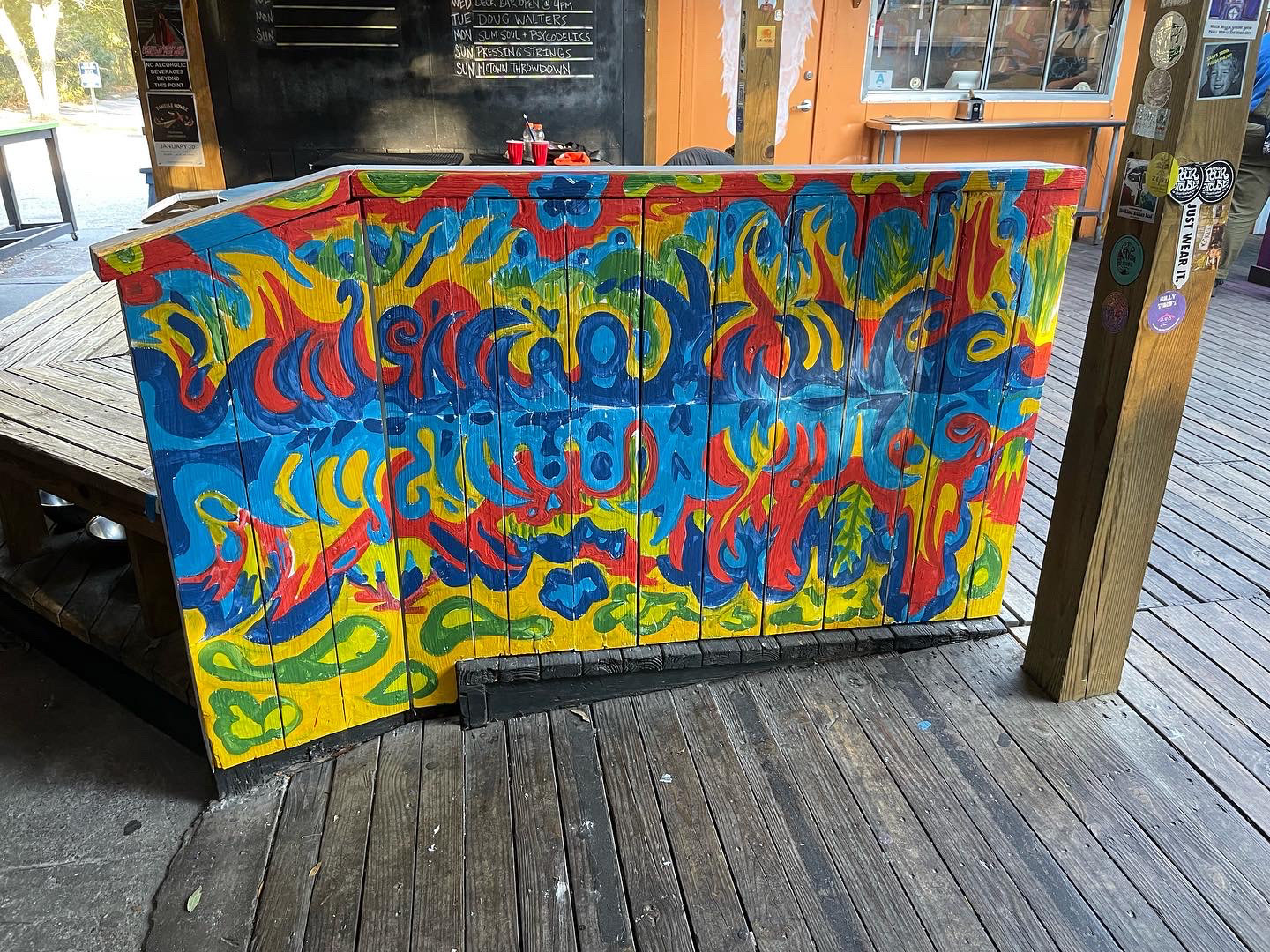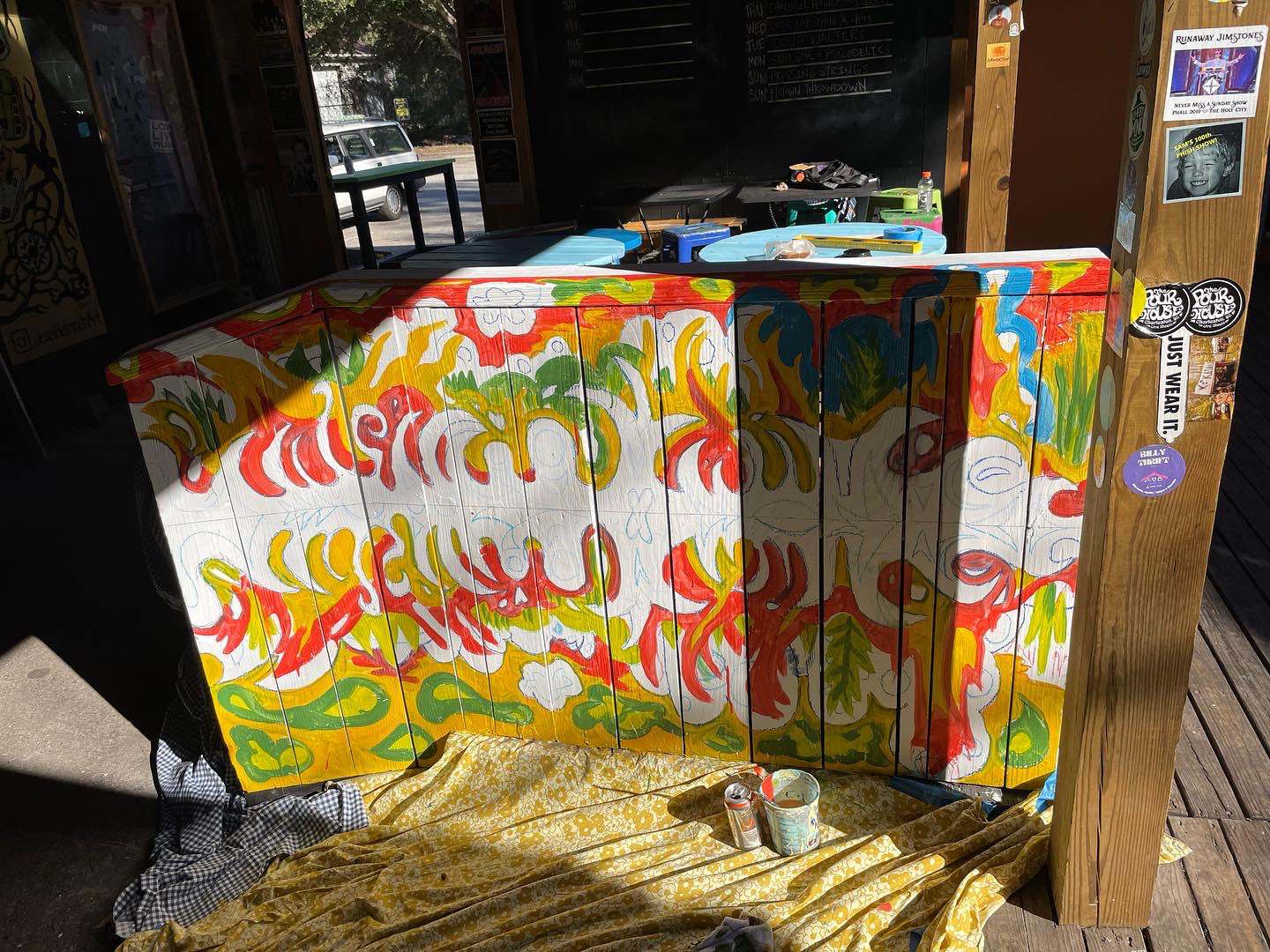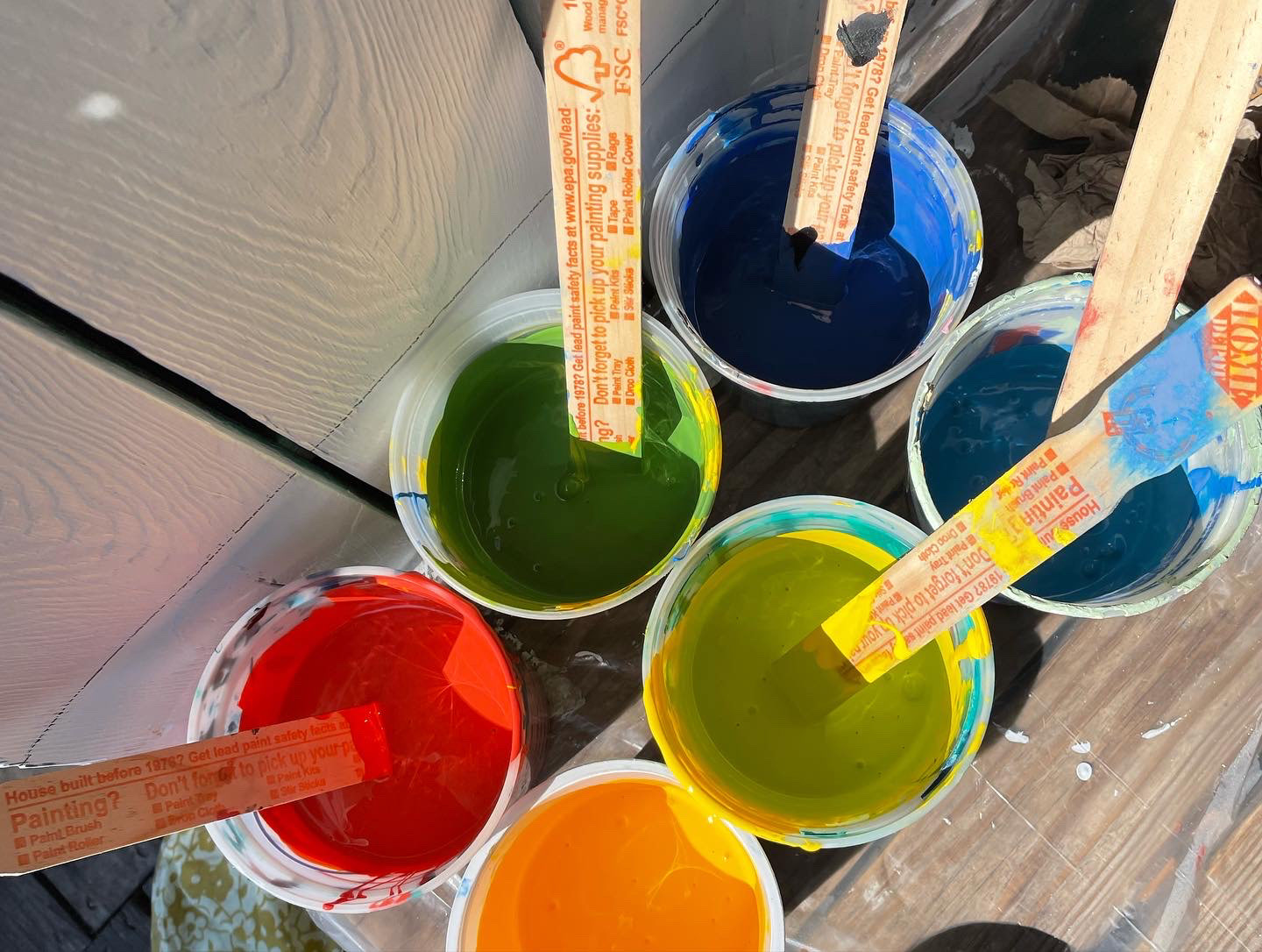 TOWN OF HILTON HEAD POPE AVENUE CONSTRUCTION FENCE MURAL
Mural installed in August, 2019. 3 designs, each enlarged to 50' x 7', repeated 3 times each, hung on a construction fence surrounding the worksite for the new playground complex on Hilton Head's South End. I was invited by the Town of Hilton Head Cultural Arts department to create the design for the mural, and the design went through the Town approval process with a unanimous vote.
Fishcamp Boat Painting, 2017